It is never too late to learn. And with the advent of modern technology, it has never been easier. Writing comes naturally to some people, and some have to make an effort. However, even if you are good at writing, there is always room for improvement.
If you are willing to learn or improve your writing skills but could not take out the time to join a class, you have the perfect opportunity now with online content writing courses. You can easily join one of these courses and start learning from exactly where you are.
1. ECT (Education and Career Times) Content Writing Course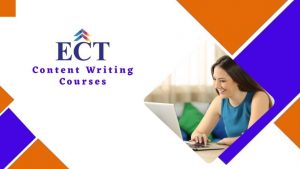 ECT is a Government of India recognized institution providing a content writing course that will help you polish your writing skills to a professional level. This is three months course, and you will learn different forms of content writing. You will strengthen your vocabulary and learn to avoid common grammatical mistakes. The course fee is INR 15,000.
2. Good with Words: Writing and Editing Specialization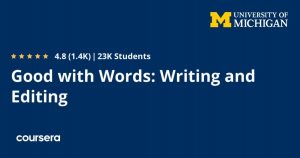 The University of Michigan is offering a specialization in content writing as it deals with the whole process of content writing in detail in its four courses- Writing and Editing: Word Choice and Word Order, Structure and Organization, Drafting and Revising. The course is entirely free of cost.
3. Ninja Writing: Writing Skills, Copywriting & Content Writing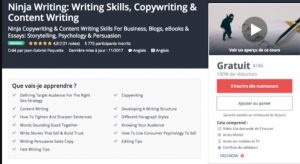 It is a beginner-level course offered by Udemy. It starts with the basics of writing- words and makes its way up to sentences, passages and stories. Along with content writing, you will also learn to make websites and how to get the reader's attention.
4. Free Writing Courses & Classes Online by Skillshare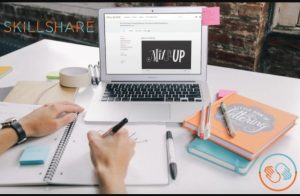 Skillshare is a platform where educational videos are made available to anyone who is interested. They are offering a writing course which can be availed for free and via which you can improve your writing skills. You will learn the various processes involved in producing a written piece.
5. Free content Writing courses & classes by LinkedIn Learning-Lynda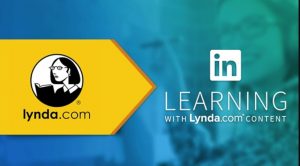 LinkedIn is well known social media platform for professionals. LinkedIn Learning-Lynda is running free content writing courses comprising instructional videos to hone your writing skills.